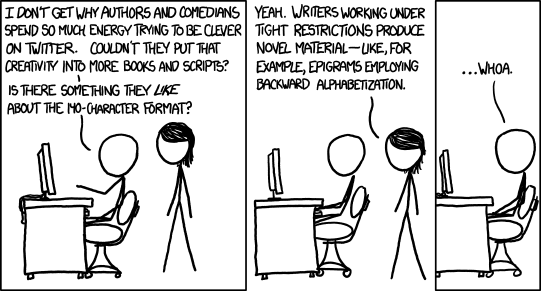 David Rees on pencil sharpening.
I was feeling very sick this week, the first time in a while. My cure? This hot toddy recipe.
The Yes Men and Your Bank of America.
A letter from Ursula Nordstrom, editor of Maurice Sendak, to a librarian complaining about nudity in the brilliant In the Night Kitchen.
David Foster Wallace and tax classes. If you can't tell, I'm a bit obsessed with this guy.
This history of hip-hop documentary by Ice T could be very good or very bad, depending on whether that holiday trailer permeates the entire project or not.